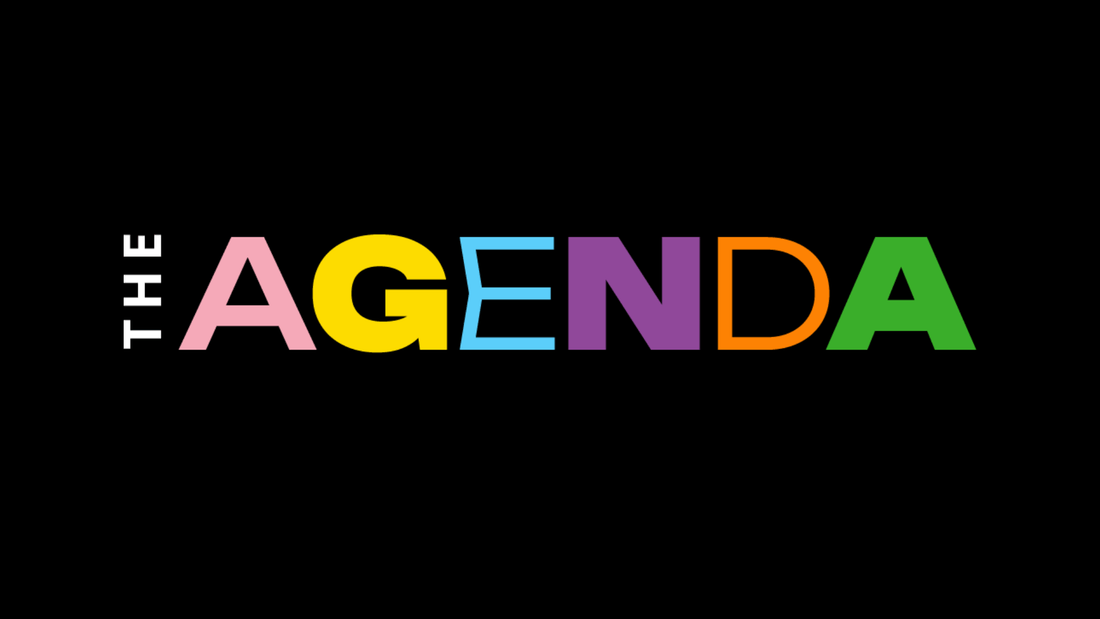 Introducing "The Agenda" – an innovative and empowering initiative designed to uplift and strengthen the 2SLGBTQ+ community through a dynamic blend of virtual and in-person experiences. More than just an event, "The Agenda" is a vibrant network and ecosystem of individuals united by their shared commitment to support, inclusivity, and progress.

At its core, "The Agenda" is a celebration of the beautifully diverse 2SLGBTQ+ community and its allies. It's a safe haven where individuals of all identities come together to forge connections, gain knowledge, and foster a sense of belonging. This initiative seamlessly marries business and social aspects, transforming the way we engage with our community, ourselves, and the world around us.

With an unyielding dedication to creating a safe and supportive environment, "The Agenda" amplifies the voices and experiences of primarily queer individuals, while also welcoming allies with open arms. This inclusive approach ensures that the entire spectrum of identities can join hands, making the community richer and more resilient.

While embracing a primarily virtual format, "The Agenda" recognizes the power of in-person interaction. It gracefully bridges the gap between the digital and physical realms, enhancing and expanding upon the legacy of the previous "MX" networking group. By incorporating exciting virtual experiences alongside engaging in-person meetups, "The Agenda" masterfully crafts an unparalleled atmosphere of connection.

"The Agenda" is not just about gatherings – it's about growth and enlightenment. Through its educational workshops, enlightening panels, and transformative discussions, participants will gain a deeper understanding of the 2SLGBTQ+ journey. It's a space where we celebrate the journey of self-discovery, while dismantling stereotypes and fostering empathy and understanding.

Central to "The Agenda" is the ethos of unity. It's about being together, even when circumstances keep us apart physically. Whether you're tuning into a virtual discussion or attending an in-person gathering, "The Agenda" creates a sense of unity that transcends distance.

This initiative is not a platform for dating or casual encounters. Instead, it stands firmly against hatred and close-mindedness, fostering an environment where respect and open-heartedness are paramount.

"The Agenda" is an invitation to embrace change, forge connections, and contribute to a better tomorrow for the 2SLGBTQ+ community. It's about nurturing a network that evolves beyond boundaries, fostering genuine relationships, and working together towards a brighter, more inclusive world. Whether you're a member of Blessing or looking to participate in specific events, "The Agenda" ensures accessibility for all, reaffirming its commitment to the betterment of everyone involved.
The First Official Initiative of The Agenda is Queerprenuers Unleashed. Learn more here.
Subscribe to our newsletter and receive a selection of cool articles every weeks