Welcome to RU, you beautiful person!
Thanks for taking a picture of our rear. What do you want to know?
---
We're glad you noticed our new 2022 Chevy Tahoe! Obviously its a bit of an attention hog.
We're so thankful that Kelowna Chevrolet was comfortable letting us turn one of their cars into a bastion of pride. We know that traditionally, car dealerships aren't exactly the most 2SLGTBQ+ friendly places.
This whole partnership was spearheaded thanks to Coleman Patterson. Read more about him below and to how he can help make the car buying experience safe and welcoming for you!
In the meantime, we're gonna go get more stares. We love when people look.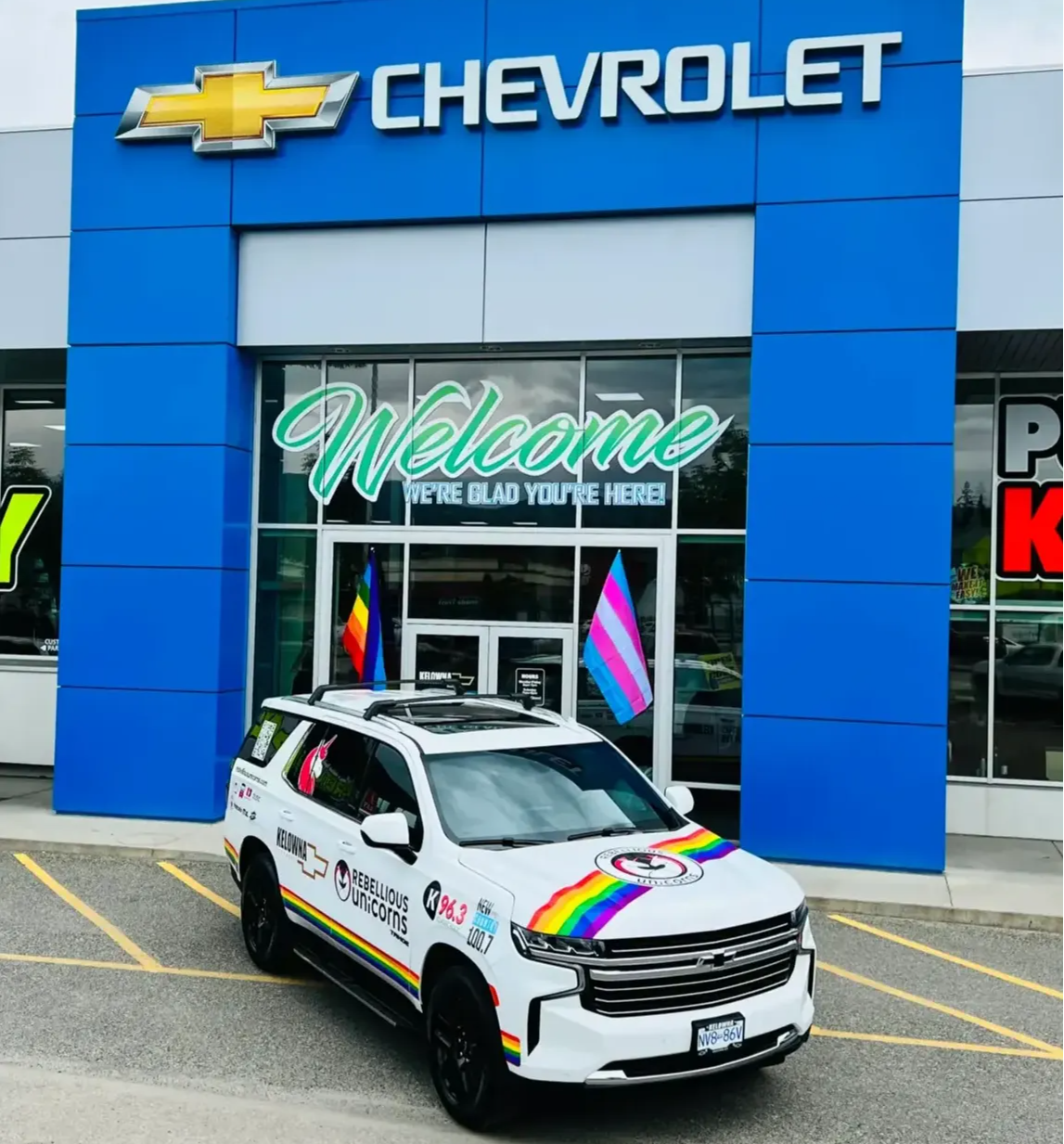 ---
Hey everyone!
This is so exciting. Well where to begin. Being from Kelowna I have seen the landscape of how pride is viewed and accepted in the Okanagan change and grow over my lifetime. It is with aboslute pleasure that I can say Kelowna Chevrolet is a safe and accepting space for the 2SLGBTQQIA+ Community to work, purchase or service a vehicle.
After 20 successful years in the beauty industry, an injury has forced me to have some realizations. Having always wanted to pursue a career in auto sales, here I am! However back in the 90's when I dreamed of becoming a sales person, I knew it wasn't a safe space for me as a young gay man. Today, I'm so happy to be a part of changing that.
My goal is to help every person that has ever felt intimidated by the thought of buying a car, feel safe, welcome and heard.  
I am so excited to have helped create this partnership with Rebellious Unicorns, Kelowna Chevrolet, and myself by starting a movement in the automotive industry. Thank you for choosing me to be your liaison to the dealership.
Cell 250-864-7154 /
Work 250-860-6000 ext 166
---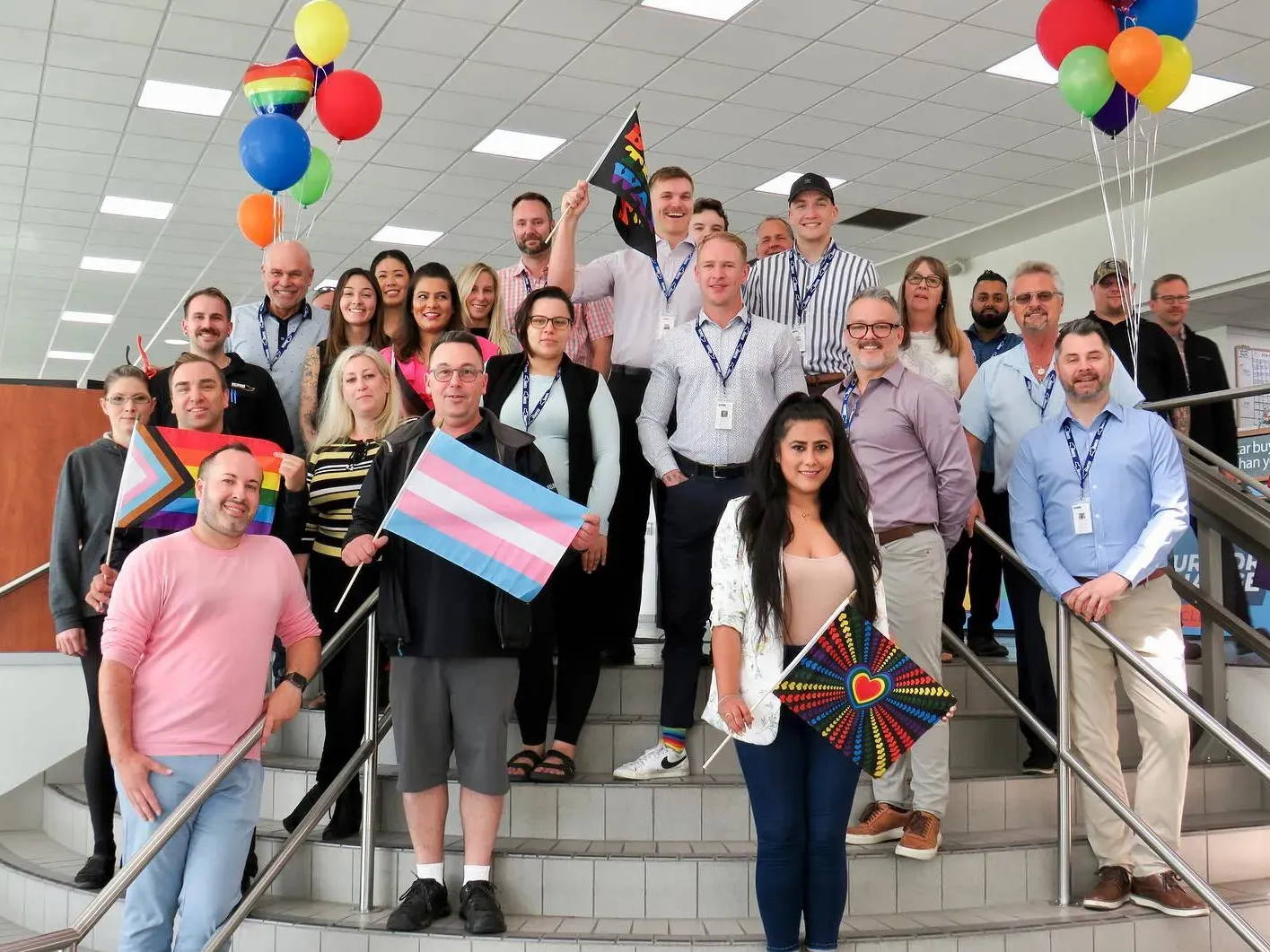 Here at Kelowna Chevrolet, it is our mission to provide you with an easy, efficient and enjoyable experience EVERY time.
We are a Certified Chevrolet Dealer proud to offer a huge selection of New Chevrolet Trucks, Cars and Commercial. As well as an excellent variety of quality Pre-Owned Vehicles. One stop shopping at its finest! Vehicle Sales, Financing and Leasing, Parts, Service and Bodyshop all under the same roof for your convenience.
---
Join Rebellious Unicorns at Upcoming Events
---