"I did one tour... and after four hours I'm pretty sure Ella is my best friend now!"
-Rebecca
Here's the thing. We think wine tours are a little too... proper. I mean really. Who wants to pretend to be all fancy for an afternoon when we both know that 90% of the time, that bottle of wine you bought is going to be enjoyed in a very NOT proper way. Let's just cut the fancy crap and have fun!
Join us for Drag Wine Tours - hosted by Kelowna's Two-Spirit Goddess, Ella Lamoureux! Enjoy a chauffered journey in our Rainbow Tahoe (provided by Kelowna Chev!), all while Ella entertains and enamours between stops! If you've ever wanted to have Ella (almost) all to yourselves, nows your chance!
Tickets are sold individually or in groups! Buy four to ensure its just you and your party in the vehicle. We also have exclusive offers for a 4+ person tour, including pick up anywhere in Kelowna, the potential to add more wineries to the tour, and a free bottle of wine!
Join us for this VIP Experience at $249 per person!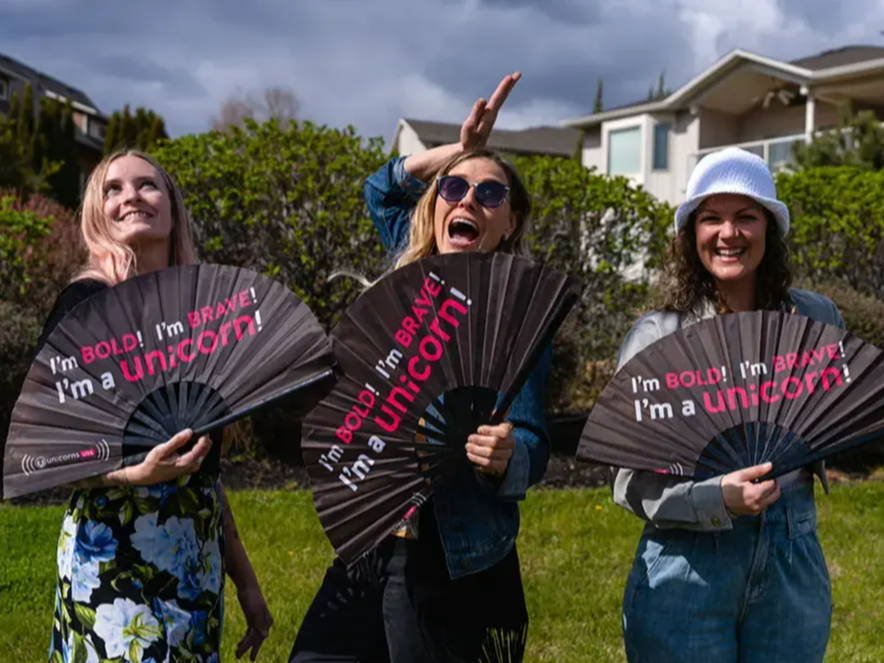 Wine tastings at four of our favourite local Okanagan wineries

Entertainment at and between wineries by your host, Ella Lamoureux

Pick up at location of your choice

Drop off at location of your choice

Complimentary cooled water

Final stop at Friends of Dorothy Lounge in Downtown Kelowna for a late lunch and a special performance by Ella [cost of food/drink not included - Drag Tours guests get 15% off their bill during this stop]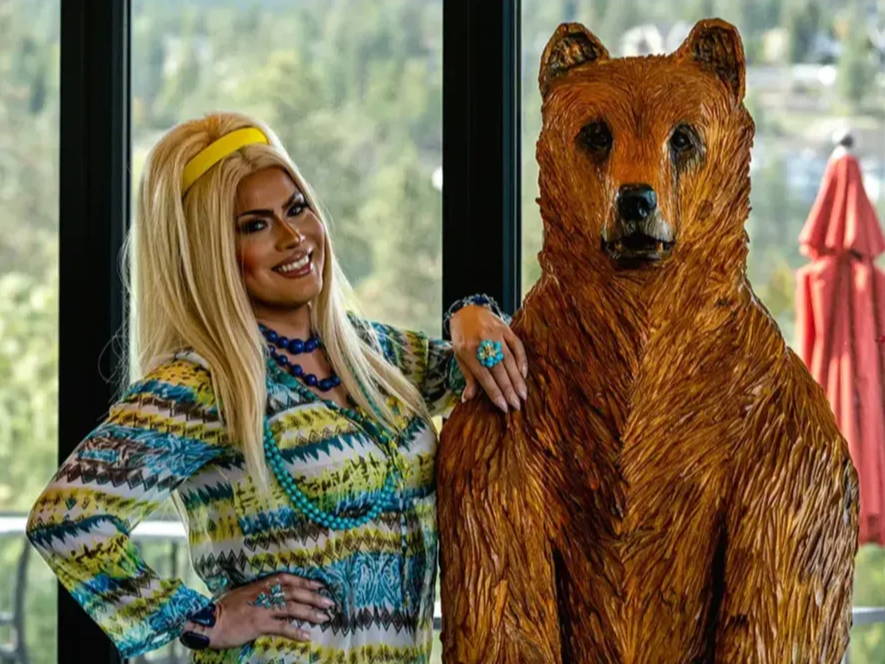 Ella Lamoureux is one of the founding performers of the Kelowna drag scene. From Kelowna's Next Drag Superstar drag competition, Embodiment, #2muffs1collr, to recent star on Call Me Mother, Ella has carved out her place as one of the most influential and stunning drag performers in Kelowna. A makeup artist by trade, Ella will eternally tease you with her beauty. But, watch out if you displease her — that tongue is quick and sharper than you think! She's generally "as sweet as cherry pie" and she brings so much love and joy to the community. A true charmer, Ella Lamoureux is Kelowna's Sweetheart.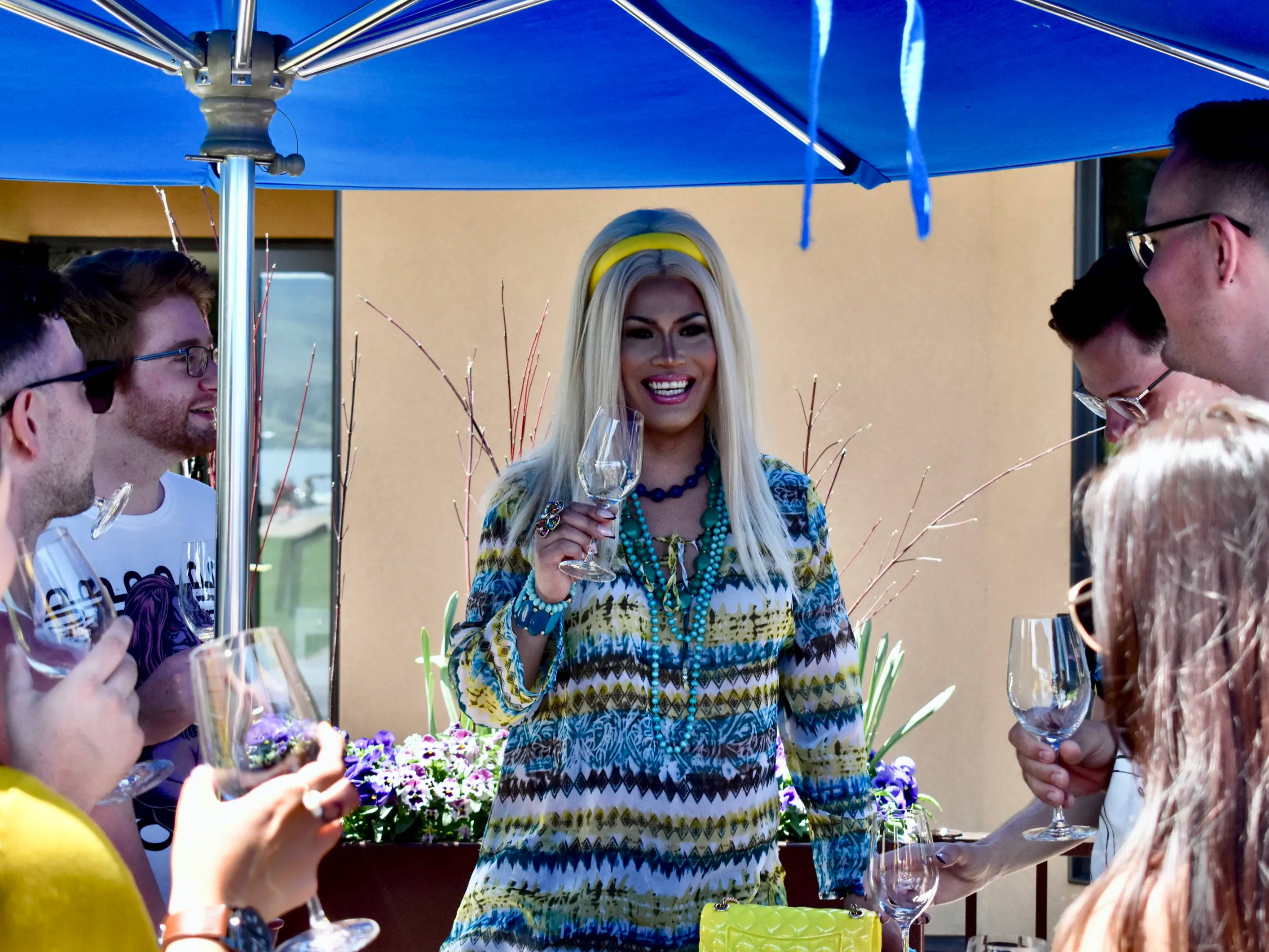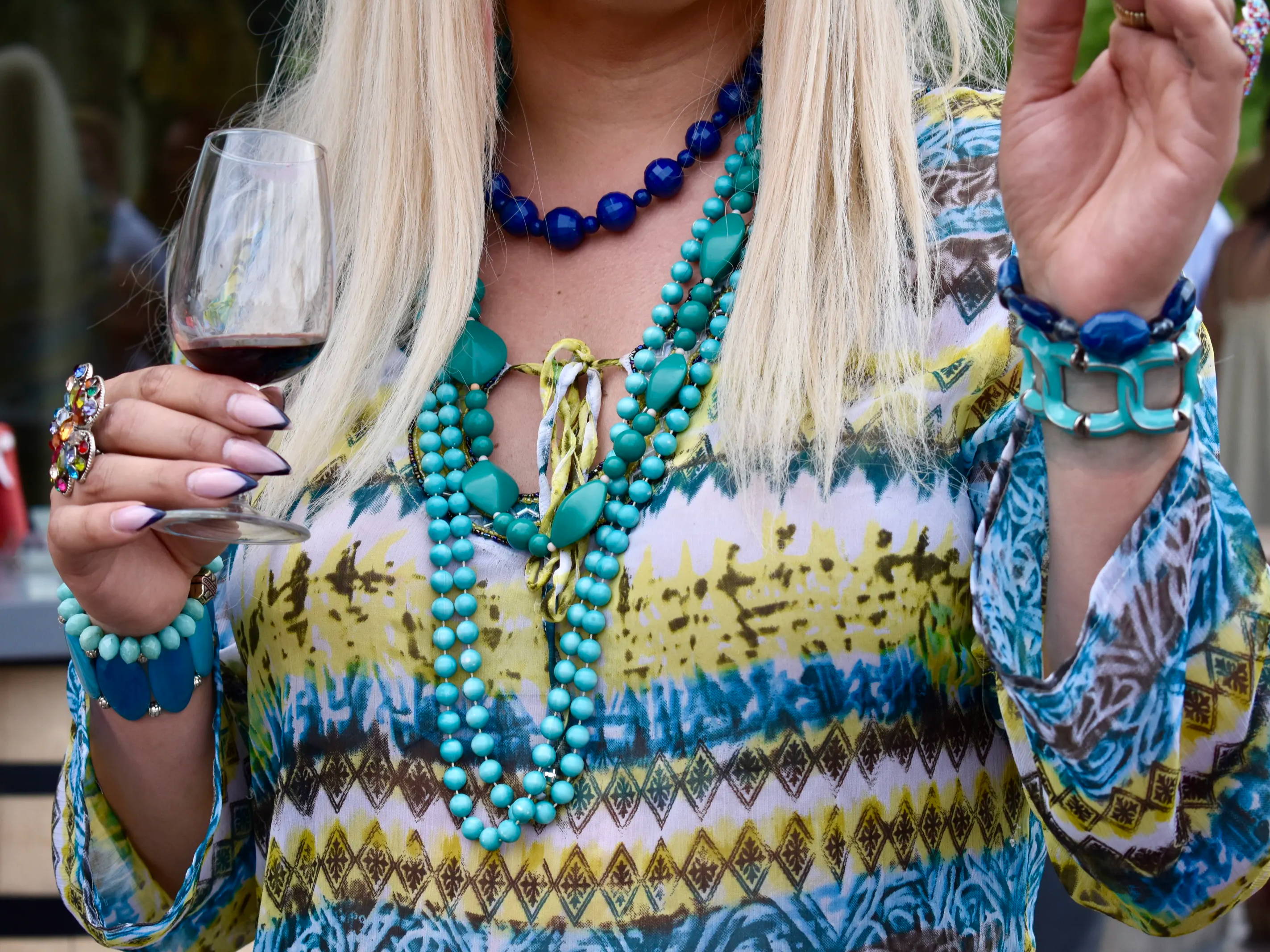 ---
Looking to book a Private Tour to have Ella all to yourselves?
Contact us at the pink circle at the bottom right of the screen
---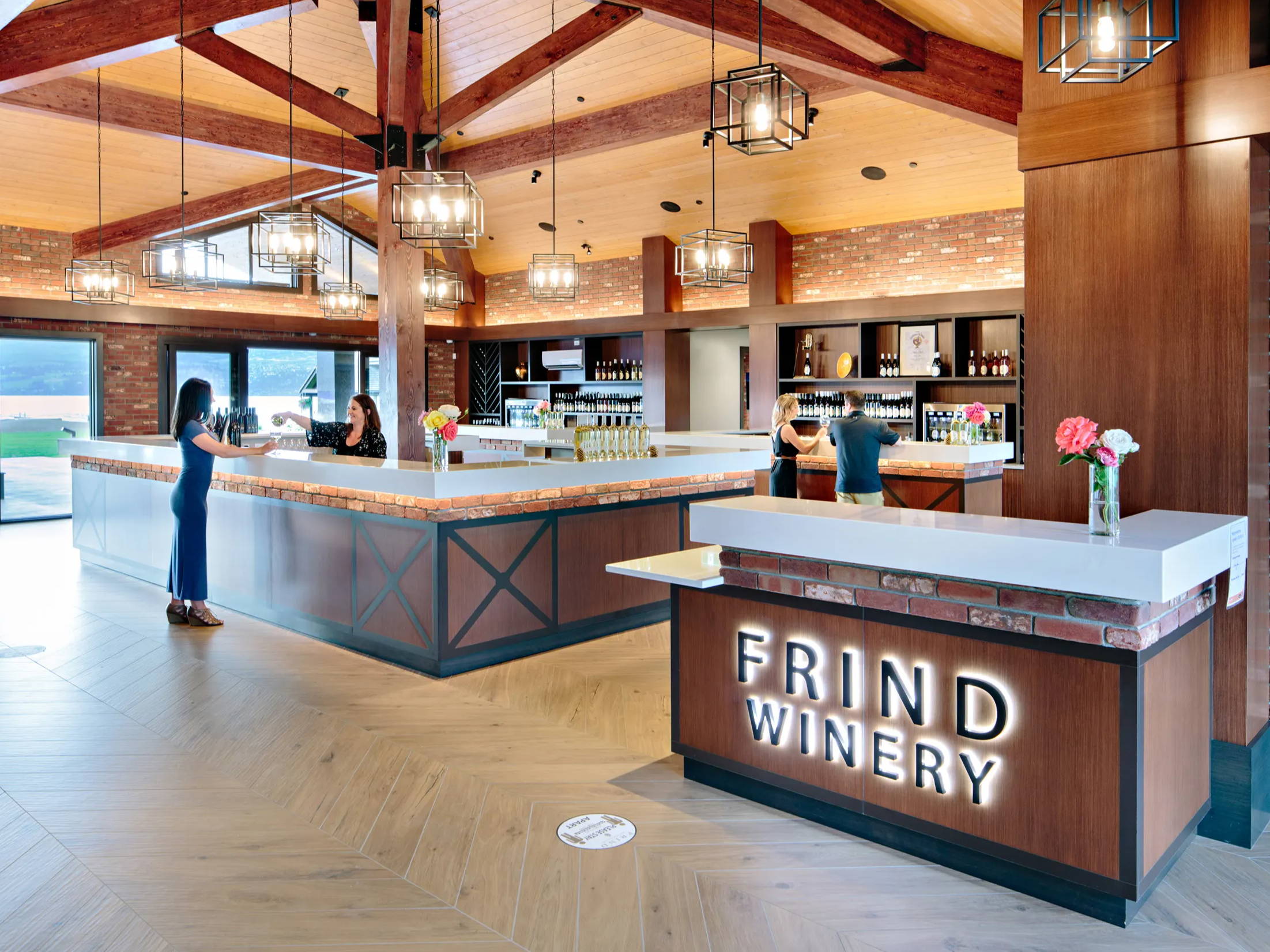 FRIND
Frind Estate Winery is the first beachfront winery in North America and is situated on the historic Bennett Property in West Kelowna, British Columbia. Today Frind is one of the most advanced wineries in the world, using cutting edge technology to create truly distinctive wines. Taste wine whilst savouring the lake view today!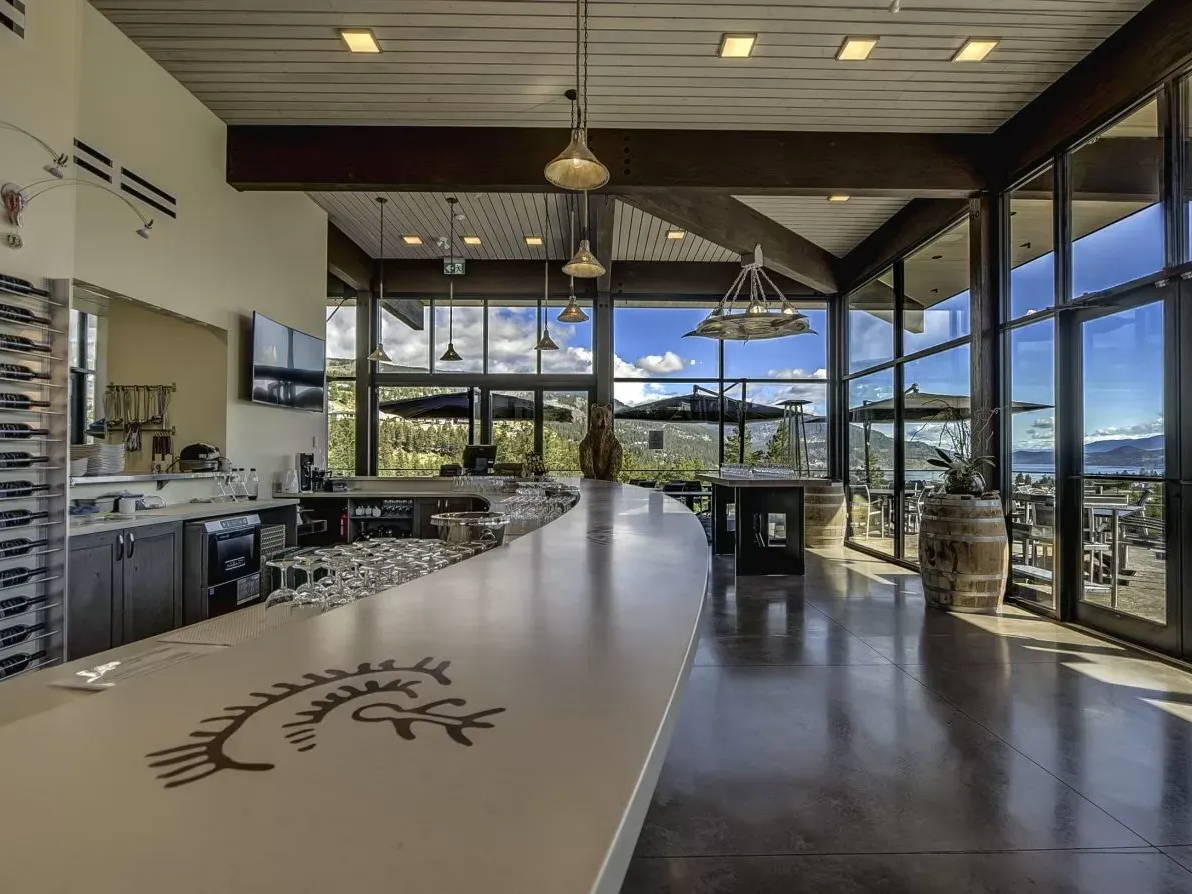 Indigenous World
Indigenous World is a community that merges modern culture with Indigenous history; focused on producing World-Class products within an environment that is inviting yet awe-inspiring. Take in a spectacular view of Lake Okanagan while enjoying award-winning wines in our beautiful new wine shop.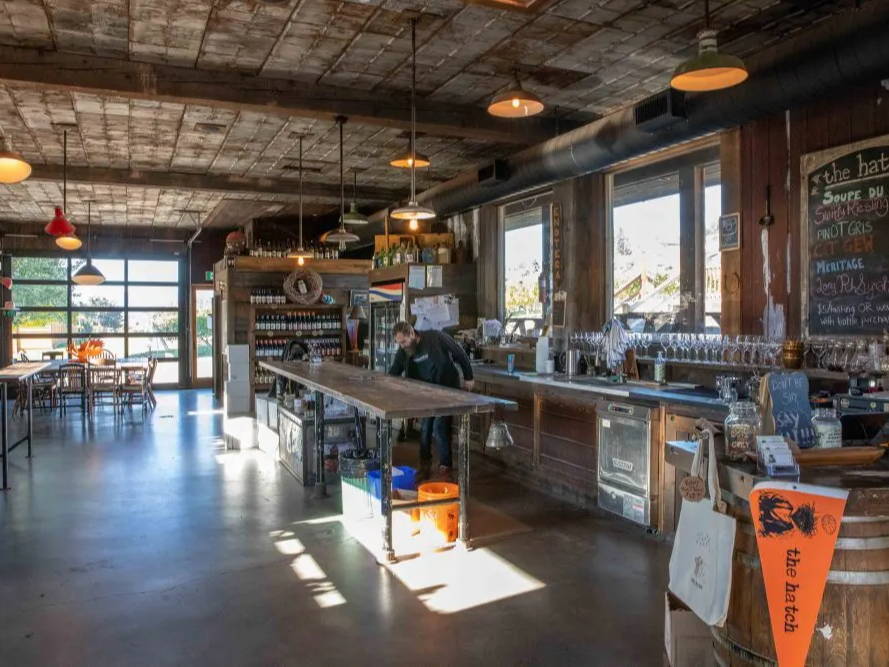 the hatch
the hatch is a place where many forms of art come together in celebration. Through our rustic shack, we embrace the eccentricities of grape growing, wine making, living, and drinking with our unconventional, yet extraordinary endeavors.
---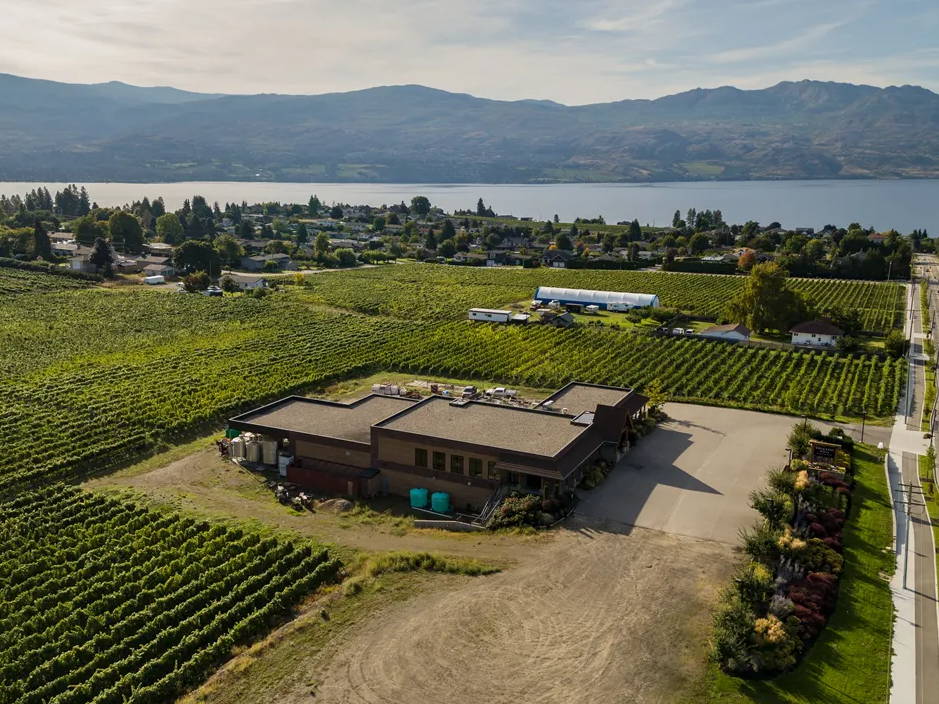 Volcanic Hills
Like our vines, our family roots in the Okanagan run deep. Our name has been inspired by our land. Situated on the SE slope of Mt. Boucherie, a 60 million year old dormant volcano, Volcanic Hills Winery takes it's name from the rich volcanic soils surrounding it.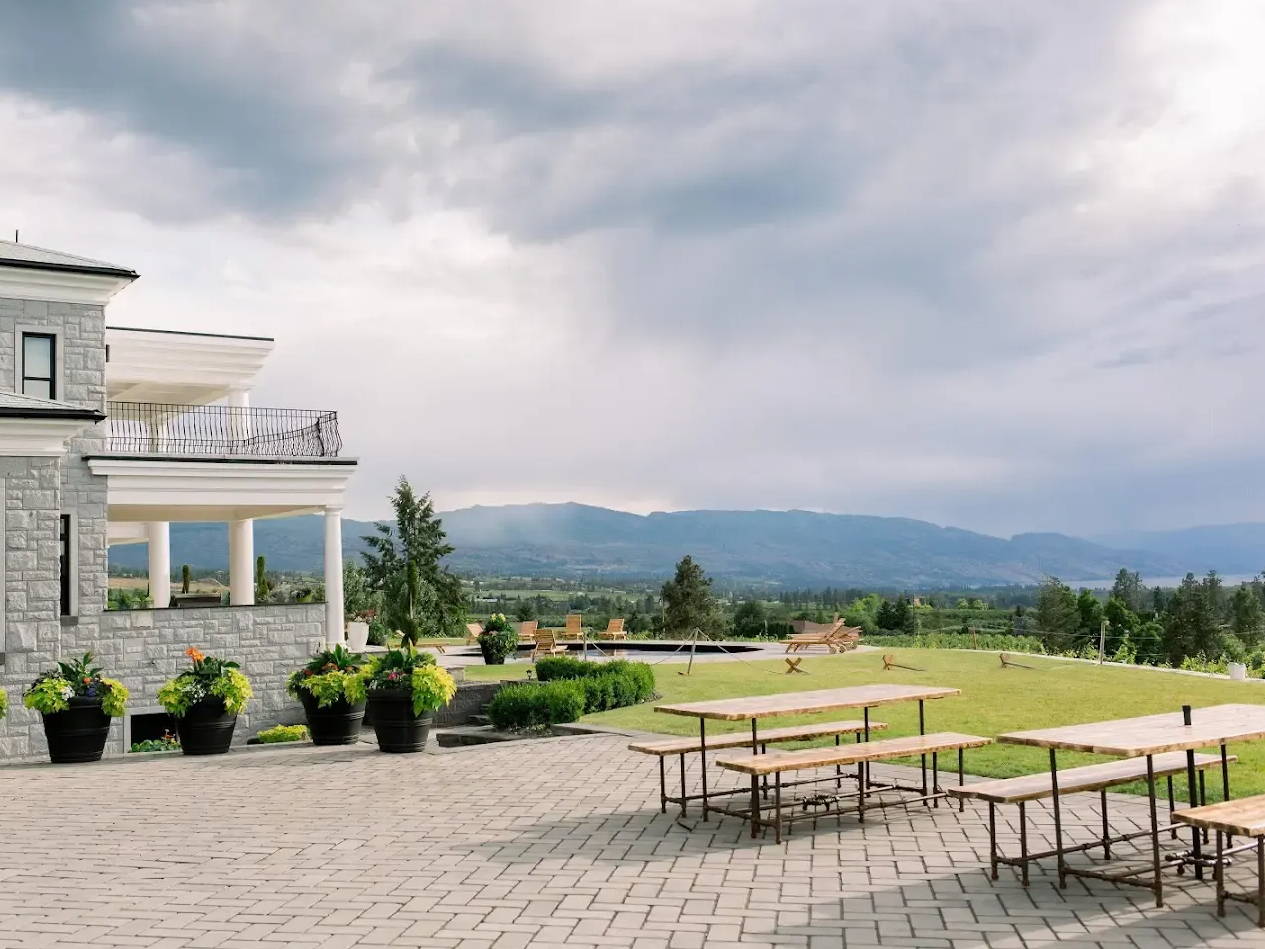 Kitsch
The single-vineyard wines embody the region's rich soil and sun-soaked valleys. Cultivated through generations of ambition and love, the Kitsch family has captured the Okanagan in a glass.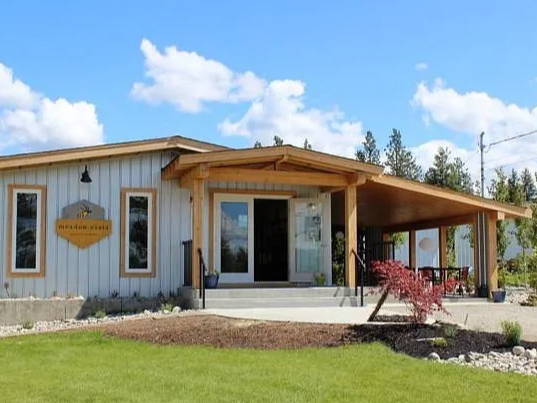 Meadow Vista
Meadow Vista is a modern artisan farm winery driven by passionate eco-foodies. We love to produce wines people say taste like "nature in a glass", while doing our part to help the honey bees. We never want to imagine a world without honey bees.
---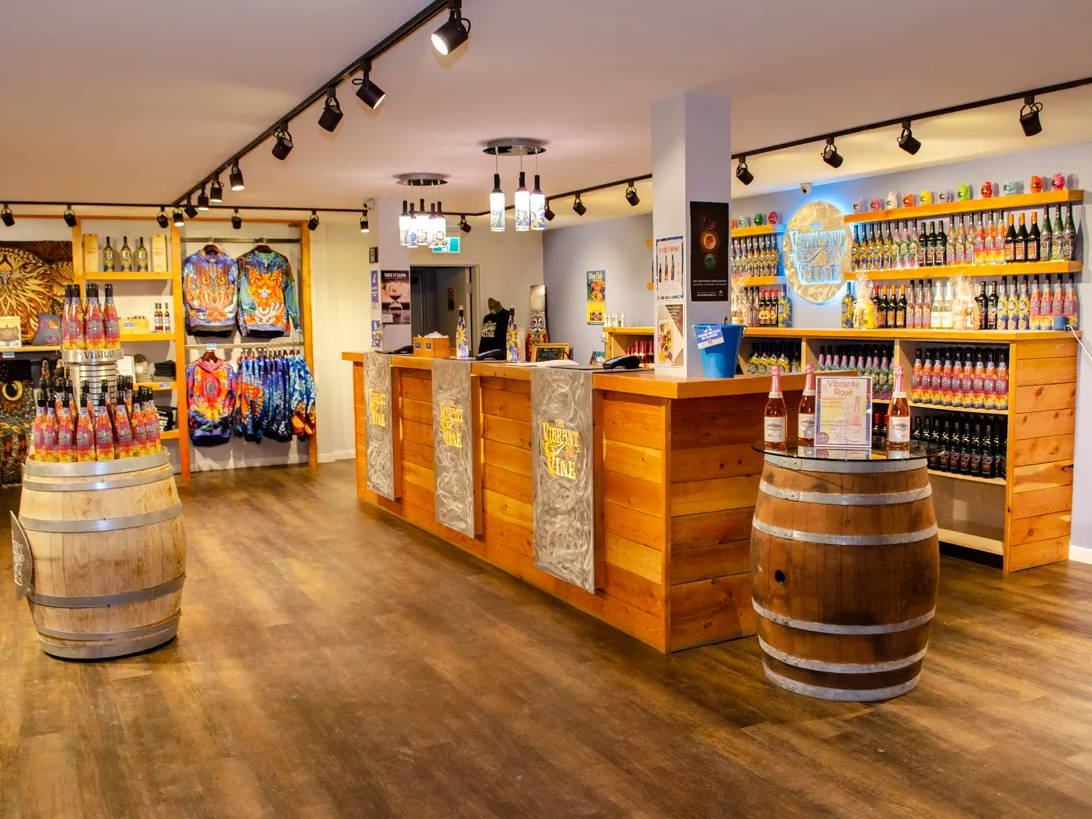 The Vibrant Vine
Wine, Art and Sound - An experience you will never forget!
After accidentally winning 'Best White Wine in the World' at the World Beverage Competition in Geneva, Switzerland (ask us about it, it's a great story!) their lives changed forever, and today we're more vibrant than ever!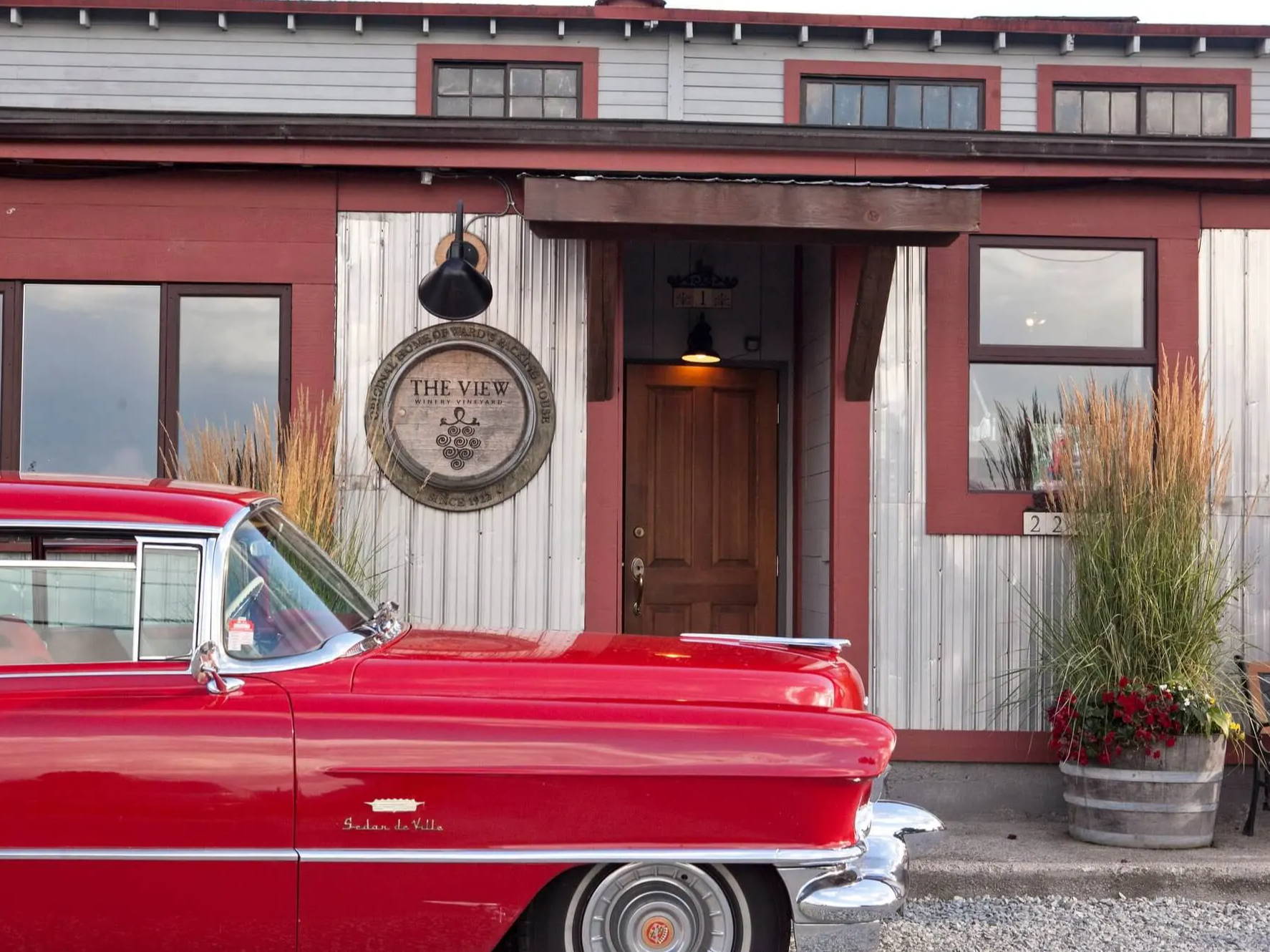 The View
The View Winery is a family owned estate winery overlooking the city of Kelowna and Okanagan Lake. We have a strong commitment to quality and are proud of our award winning aromatic cool-climate whites and our fruit forward, spicy reds. In honour of our apple growing history we also craft Wards Cider.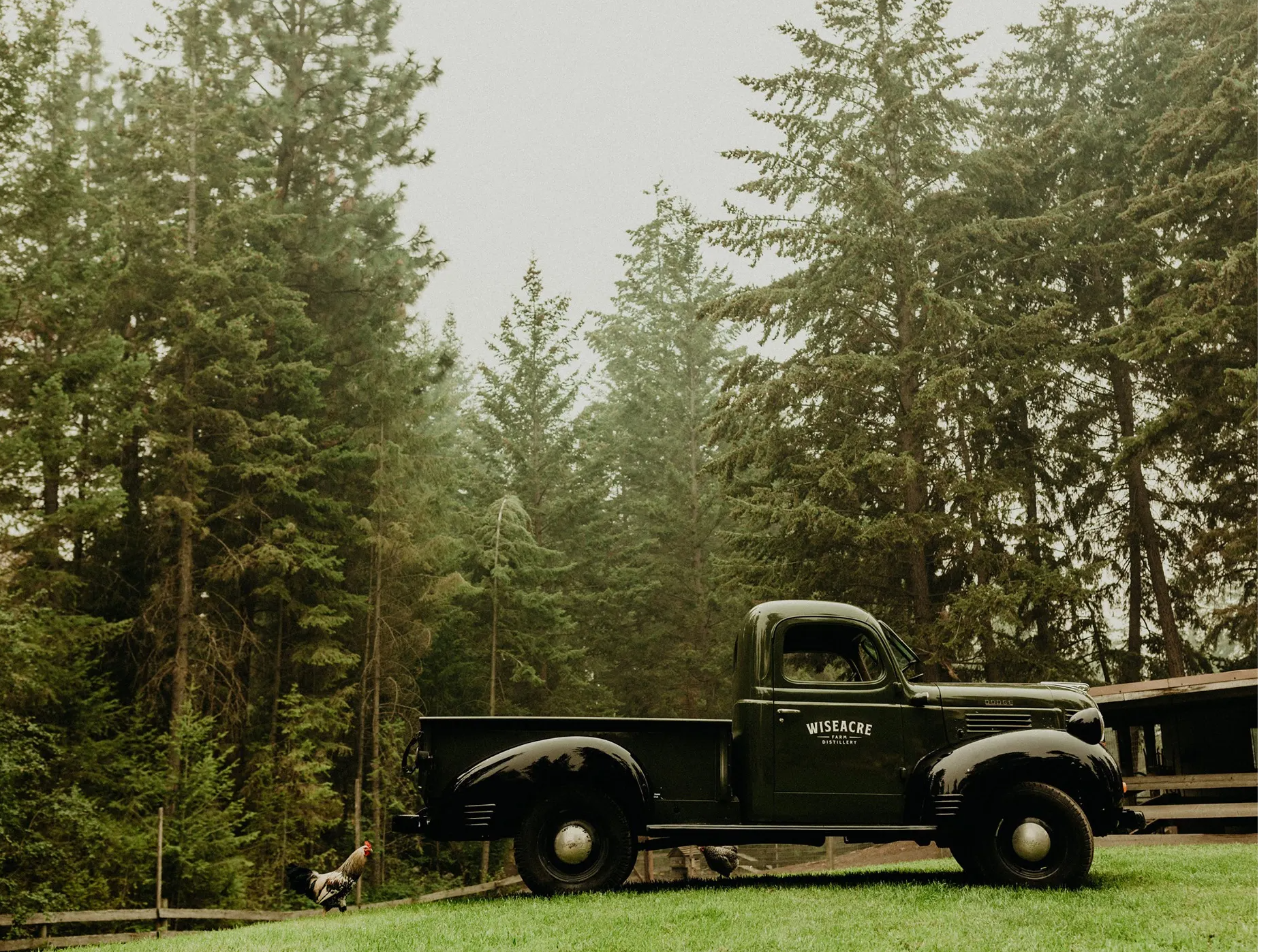 Wiseacre Distillery
They say it's 'the little things' that matter most. We're aiming to prove that saying to be true – by producing small-batch, quality spirits in our tiny distillery in the woods. Each step in the production process is carried out by hand, by our passionate and nimble team.
---
You're a curious one. FAQ.
Why are Drag Tours more expensive?
We know there are a lot of tour options in the Okanagan, so why choose us?
For your safety and fun, we hire a seperate driver so that our Drag Performer can enjoy the tour with you! This way, you can be sure that you have a safe ride while also allowing Ella to enjoy the tour with you and have a couple drinks along the way. This also gives Ella a chance to sit and get to you!
What's included in the tour price?
Standard tasting fees at four local wineries

Entertainment between wineries by your host, Ella Lamoureux

Pick up at Friends of Dorothy and drop off in Kelowna

Complimentary water
What's not included:
Upgraded or extra tasting fees

Gratuities for the performer and driver

Beverages and/or food at Friends of Dorothy
Will Ella be there the whole time?
You'll spend so much time with Ella, you'll be sick of her!
Kidding, but yes, Ella will be there for the entire experience. She'll welcome you at pick up, entertain during the drive and throughout the tastings, and then wave you goodbye at the end of the tour.
While there is a scheduled stop for lunch, the cost of the lunch itself is not included in the price of the tour.
Can my underage child/friend come along?
Sorry friends, Drag Tours are 19+ only! The combination of alcohol and Ella make this an adult-oriented experience.
Will we be sharing the bus with other people?
Yes you will be on the bus with other people - but what a way to make new friends!
We're a larger group, can we book a private tour?
Absolutely - we'd love to chat. Click the speech bubble in the bottom right corner to contact our team!
What if I want to go to a different winery?
Our winery tours are all pre-arranged (to some of our favourite places!) so unfortunately we aren't able to accomodate individual requests. If you book a private tour, we can absolutely discuss where you'd like to go.
Will you be doing tours throughout the Summer?
Heck ya! We plan to carry on throughout the Summer and into the Fall
Tell me more about the stop at Friends of Dorothy?
The stop at Friends of Dorothy Lounge includes a fabulous number by Ella Lamoureux!
Drag Tours guests are welcome to order their own food and drink and will get 15% off their bill. This stop is appox. 60 mins long and the bus will depart promptly after. Guests wishing to stay downtown and find their own way back home later are welcome to do.
Where are the drop off spots?
We will pick you up and drop you off at your location in Kelowna - contact us to find out more.
---

---