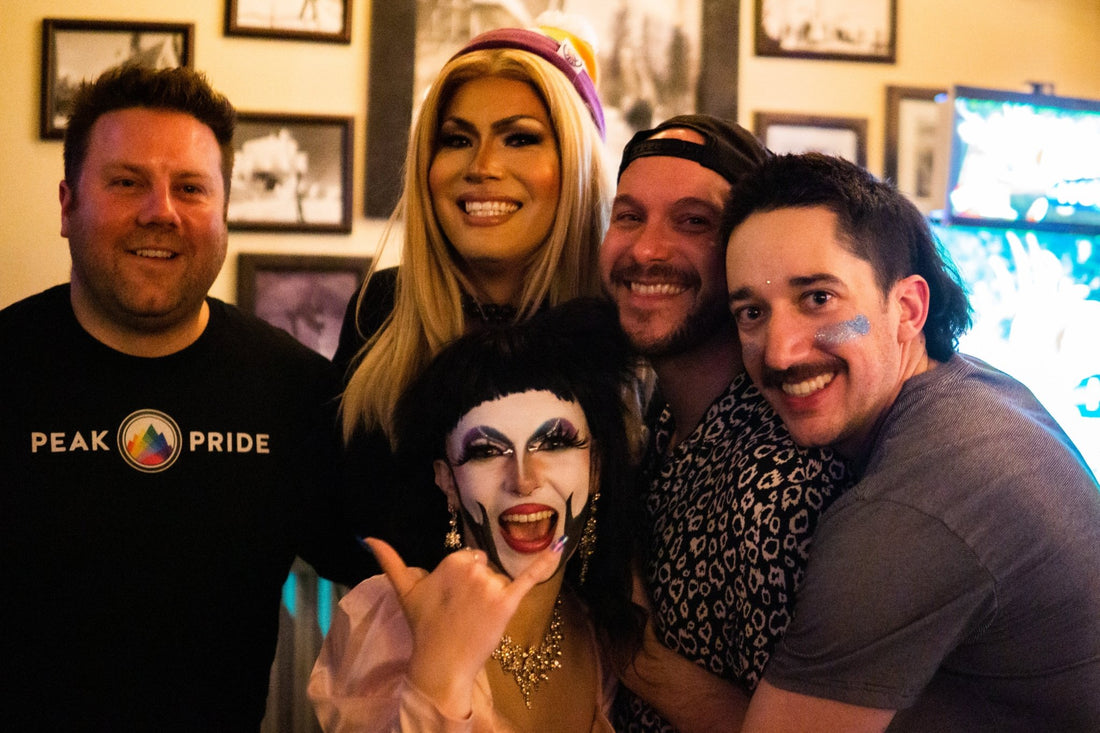 After the chaos of the last couple of years, I sometimes have to pinch myself to make sure that I am not dreaming that Rebellious Unicorns has not only survived the pandemic but is thriving and rapidly growing. Thank you for your support over the past few years and even more recently as we re-open, add more events and continue to navigate the current landscape.


Brooke Lynn Hytes at FruitCake in 2019


There have been a number of times over the past 2 years of the pandemic that I was ready to throw in the towel. Time and time again as Health Authorities would drop the hammer it continually made it more difficult to keep our doors open and our team paid. But we did it, at times just barely. We took advantage of the low-interest rate loans, personal savings and grants to help us as we took a massive 6 figure financial loss in 2021. With that being said for our most recent year-end we managed to break even. 
This October is our 5th anniversary of being incorporated. While we started events in early 2017 the official incorporation and formation of Rebellious Unicorns happened in October 2017. COVID wasn't all bad news we had a number of HUGE wins that I am very proud of:
Learning to be nimble, experimental and run with the punches.

Growing our team. Before the pandemic, we had just onboarded our second part-time contractor to now having 3 full-time employees, 2 part-time/casual employees and a number of casual contractors that support us. We are also adding two new Event Managers to support our team as we continue to grow our events and initiatives. 

Unicorns.LIVE - we had the pleasure of supporting our local arts & culture community during the pandemic. Thanks to funding from CreativeBC for our QUSIC program we were able to leverage this to purchase equipment and develop our streaming platform. Stay tuned as the next evolution of Unicorns.LIVE is coming and we will be adding and welcoming more third-party content to the platform in addition to adding some new features to our apps


Andrew Johns performing Live @ the KCT to a Unicorns.LIVE audience in 2020


This October has been chock full of events. This week alone we have 5 events in 5 different cities over 5 days followed by an EPIC Halloween of events. Then we will be doing a multi-city Drag Christmas tour - name, dates and locations coming VERY soon! 
Peak Pride is back and we are finalizing details and mountains for the coming season! 
Also, coming in early 2023 will be the Unicorn Reawakened. It will be a live play written by yours truly. We are very grateful to receive funding from Heritage Canada from their event reopening fund to produce this show which will take place in 9 cities across western Canada. It will follow the trials and tribulations of the pandemic and how it impacted 2SLGBTQ+ performers and entertainers.  


Wanda Lust at FruitCake We're Back Vernon in 2022


Once again, I want to thank you for your continued support. It means the world to us and allows us to produce epic and inclusive events and experiences in many communities across BC and Western Canada. 
Look forward to seeing you soon!
Dustyn
Subscribe to our newsletter and receive a selection of cool articles every weeks