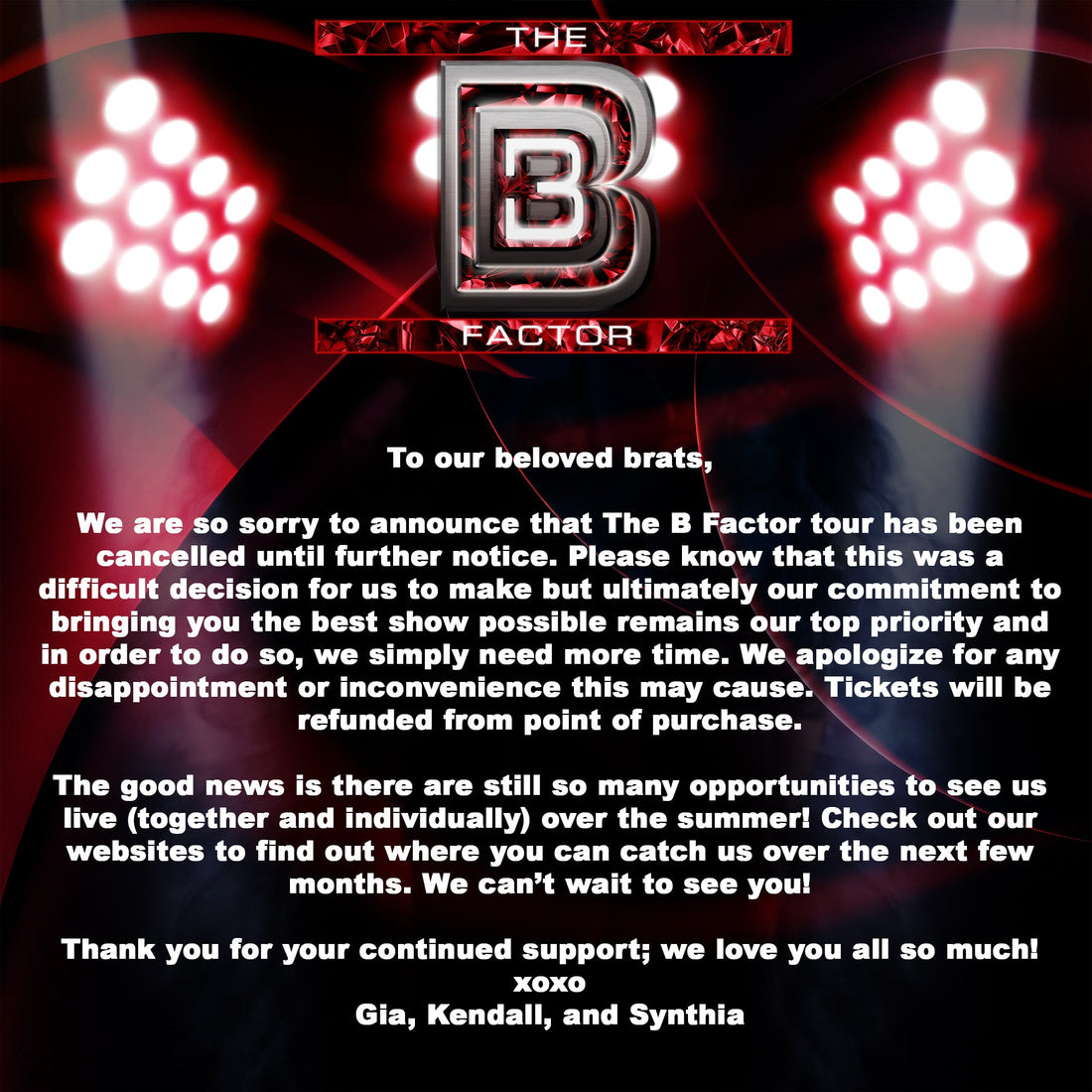 To our beloved brats,

We are so sorry to announce that The B Factor tour has been cancelled until further notice. Please know that this was a difficult decision for us to make but ultimately our commitment to bringing you the best show possible remains our top priority and in order to do so, we simply need more time. We apologize for any disappointment or inconvenience this may cause. Tickets will be refunded from point of purchase.

The good news is there are still so many opportunities to see us live (together and individually) over the summer! Check out our websites to find out where you can catch us over the next few months. We can't wait to see you!

Thank you for your continued support; we love you all so much!

xoxo
Gia, Kendall, and Synthia
PS. Tickets will be refunded for this show. You can anticipate receiving an email between July 1 & 7th confirming the refund and it will show on your credit card statement within 10 business days. 
Subscribe to our newsletter and receive a selection of cool articles every weeks