It's Pride Month! Bulk Discounts Available Now.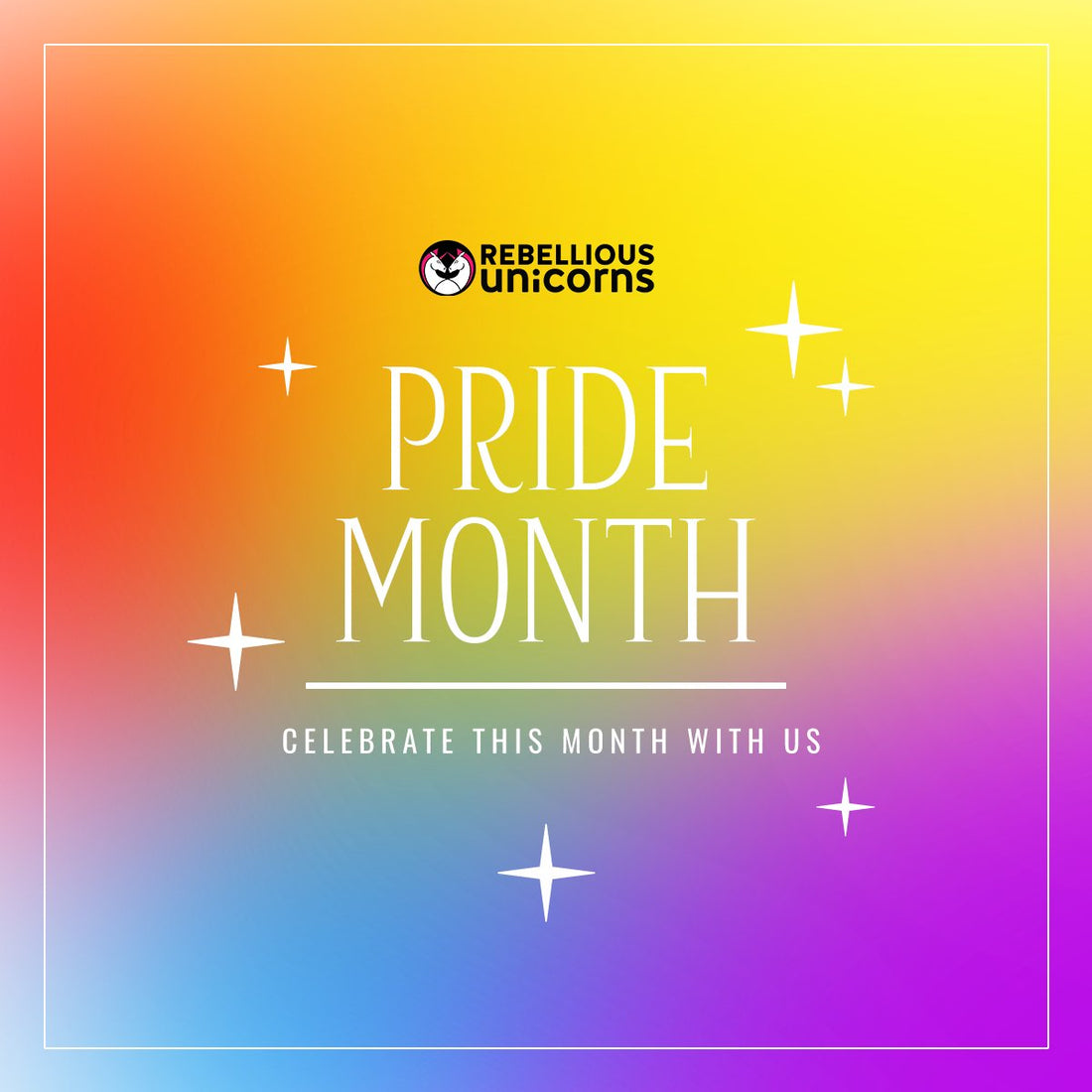 As June rolls around, the world gears up to celebrate Pride Month, a time dedicated to honouring and supporting the 2SLGBTQ+ community. While it's heartening to witness the increased visibility and acceptance during this period, it's crucial to move beyond mere tokenism and address the phenomenon of "rainbow washing" by businesses. At Rebellious Unicorns, a 100% 2SLGBTQ+ owned and operated company, we understand the importance of authentic support for the community, not just in June, but every day of the year. In this blog post, we delve into the significance of June and Pride Month while highlighting our commitment to fostering inclusivity and offering bulk pricing on flags to spread the spirit of pride.
Embracing the Significance of June: June holds a special place in the hearts of the 2SLGBTQ+ community and its allies worldwide. It marks the anniversary of the Stonewall Riots, a pivotal event in Queer history that sparked the modern-day fight for equality and liberation. Pride Month serves as a commemoration of these struggles, an opportunity to recognize the progress made, and a call to action for further advancements in the fight against discrimination.
The Pitfall of Rainbow Washing: Unfortunately, Pride Month has also become a target for corporations engaging in "rainbow washing." This term refers to the practice of using rainbow-colored branding, logos and marketing strategies solely for profit and superficial displays of support. While it's encouraging to see rainbow flags and merchandise flooding stores, it's important to evaluate the authenticity of these actions and the commitment of businesses behind them. True support extends beyond capitalizing on a moment; it involves sustained efforts to create inclusive environments, amplify 2SLGBTQ+ voices, and support relevant causes.
Rebellious Unicorns: Supporting 2SLGBTQ+ 365 Days a Year: At Rebellious Unicorns, we firmly believe that supporting the 2SLGBTQ+ community is not confined to a single month. As an entirely 2SLGBTQ+ owned and operated company, we understand the unique challenges and triumphs that individuals within the community face every day. Our commitment to inclusivity extends throughout the year, as we actively engage with the community and work towards positive change.
NEW: Bulk Pricing on Flags: Spreading the Spirit of Pride: To help individuals and organizations embrace the spirit of pride and show their support, Rebellious Unicorns is delighted to offer bulk pricing on flags. By purchasing in larger quantities, you can enjoy significant savings. Whether you need 6, 12, 24, or even 48 flags, our discount structure ensures that your commitment to inclusivity doesn't break the bank. And if you prefer a mix-and-match approach, feel free to reach out to our dedicated support team at support@rebelliousunicorns.com for a custom bulk order discount.
Join us at Kelowna Pride, Pride in the Vines @ See Ya Later Ranch, and Fort McMurray Pride this June. We invite everyone to come and connect with us, learn more about our commitment to our community, and find ways to get involved.
In Conclusion: As we embark on another Pride Month, let us remember that true allyship and support go beyond superficial displays. Let us challenge the phenomenon of rainbow washing and strive for genuine inclusivity, not just in June, but throughout the year. Rebellious Unicorns remains dedicated to the 2SLGBTQ+ community, join us in spreading the spirit of pride, understanding, and acceptance. Together, we can build a world where every month is Pride Month.
Learn more about:
Subscribe to our newsletter and receive a selection of cool articles every weeks