Welcome to Ella's Virtual Bingo: Your Weekly Dose of Digital Delight!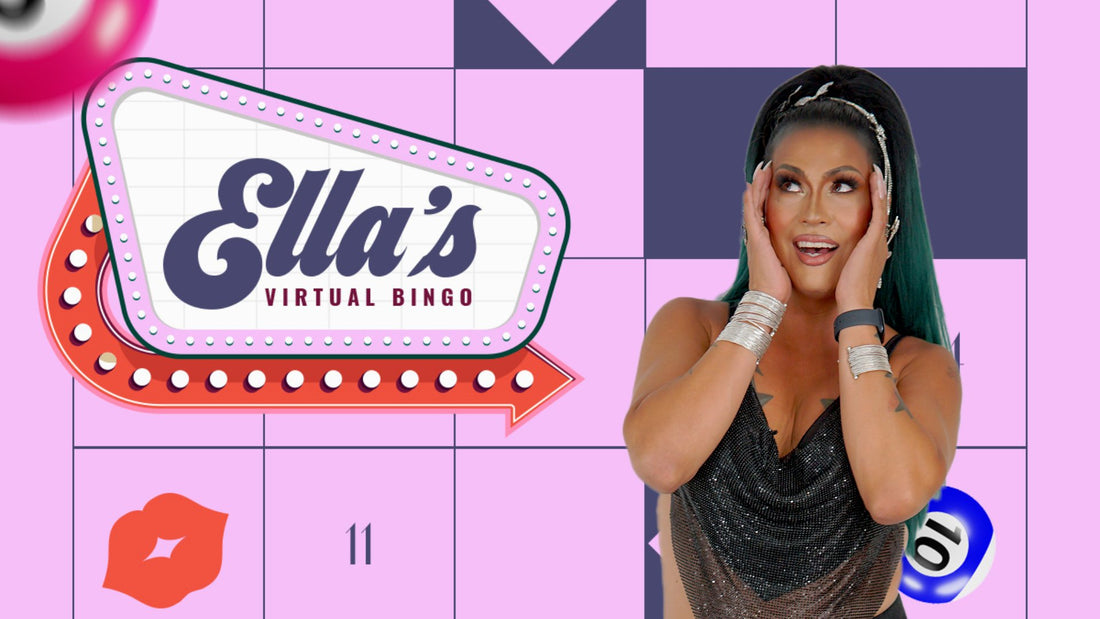 Update: Dec 1, 2024 - Ella's Virtual Bingo is now weekly on Mondays at 7:30pm PST
Original Article:
Are you ready to dab into the dazzling world of drag and digital bingo? Well, buckle up, because Ella's Virtual Bingo nights are about to become your new weekly ritual!

Hosted by the ever-fabulous and quick-witted Ella Lamoureux, a beacon of the Kelowna drag scene, these virtual bingo nights are designed to sprinkle some sass into your regular schedule. Here's everything you need to know to join the fun—sequins and sass included!

Mark Your Calendars!
Our virtual bingo extravaganza runs on select dates for the remainder of 2023, so clear your Sunday and Monday evenings for the ultimate in entertainment. The dates to circle in your calendar are:
Monday, November 6
Sunday, November 12
Monday, November 20
Sunrday, November 26
Monday, December 4
Sunday, December 10
Monday, December 18

No Membership? No Problem!
For those yet to experience the magic of Unicorns.LIVE, we're offering a tantalizing Free 30 Day Trial. That's right—sign up now, and not only do you get to play Ella's Virtual Bingo, but you also gain access to a treasure trove of other fantastic content. Get started NOW!

Play from Anywhere!
All you need is a stable internet connection, and you're set to join from wherever you may be. Whether you're lounging in your living room or vacationing in a far-off locale, Ella's charm knows no bounds.

It's All Digital, Darling!
Forget fumbling with paper cards; our bingo is a breeze with all-digital play. If you're feeling a touch retro, though, feel free to print out your cards and play along with a marker in hand.

Prizes Galore—All in Canadian Dollars!
What's better than winning? Winning big with gift cards redeemable at major Canadian brands. Each night offers a chance to snag some serious swag.

Sassy, Saucy, and Oh-So Ella!
Prepare for an evening where Ella's sharp tongue and sparkling personality shine. She'll have you giggling and gasping with her unpredictable banter. Plus, thanks to our live chat feature, you can kiki with Ella throughout the game—just keep it cheeky and cheerful!

So, what are you waiting for? Join us at Ella's Virtual Bingo for a night of laughter, community, and the chance to yell "BINGO!" from anywhere in the world. Grab your free trial, gather your friends, and get ready for a virtual bingo night like no other, where the numbers call out and so does Ella—with a whole lot of love and a hint of naughtiness.

See you there, bingo enthusiasts! 🌟🎱
Check out the full schedule here. 
Subscribe to our newsletter and receive a selection of cool articles every weeks